Dear Goose:
Happy Birthday! This morning I lay in bed willing you to awaken, so that I could give you your birthday kisses. When you finally woke up you told me that today is your "high five" birthday, then offered your hand for a smack. Today started with a smile, as do most days with my little sunshine.
Watching you grow and develop over the last year has been a treat for your dad and me.  You have settled right back into life in Canada, even though you weren't so sure about the snow and cold at first. You love school and learning with your friends, and are eager to practice with us at home.  It is such a joy to watch how much you want to learn, and enjoy mastering new things.  Math is your current favourite, followed closely by practicing your writing and reading.
Your best friend and partner in crime is still your big brother.  It is great to see you two have so much fun together, "adventuring" your way through the days.  You are very much an independent girl, one who likes to both hang back and observe what goes on around her, but who will also dive in and lead her peers or her parents!! One of your defining traits is your fearless nature, evidenced by the way that you boldly wander into caves, run full speed into fields of sunflowers that tower over top of you, and call for the boat to go faster, faster as you zoom around a lake on an inner tube!  I love to see it, even if it does make my hair turn gray! You are also a very loving and giving little girl, which makes me so proud of you!
Your joy for life is infectious, regardless of whether you are skipping down the street to soccer practice, laughing hysterically at your own jokes, chanting encouragements to your hockey team on the ice, or riding downhill as fast as you can on your bike.  I can't help but smile when I am with you.
Hope that this day and the coming year are wonderful for you!
Love,
Mama
A year of Goose
First snow in a long time!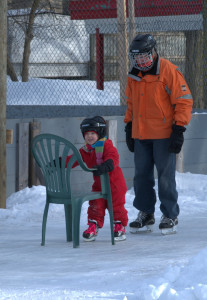 Learning to skate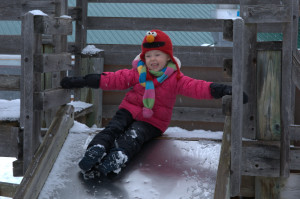 Fun at the sugarbush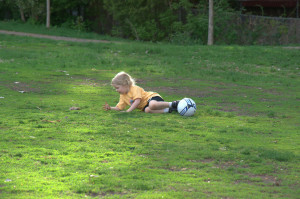 There was a little bit of dandelion picking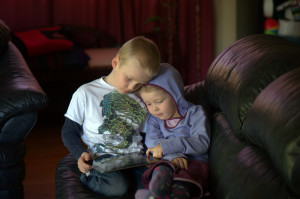 Morning cuddles with the hockey highlights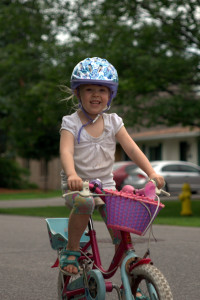 Bike riding!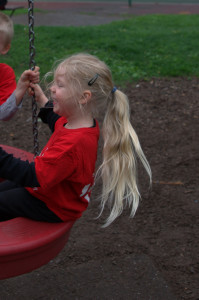 They call her Rapunzel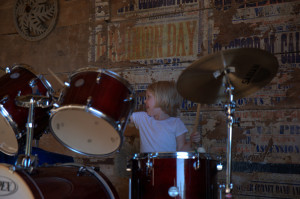 Rockin'!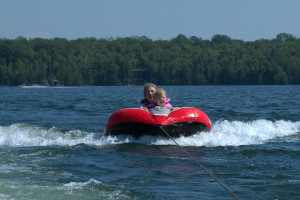 "go faster!"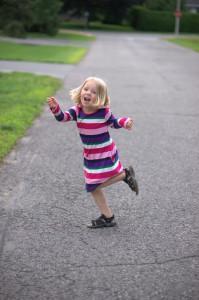 Dance like no one is watching. Od like everyone is watching!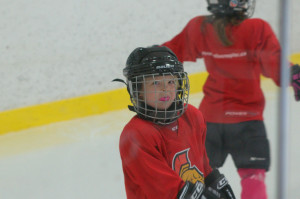 Hockey player!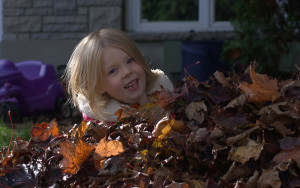 Fall fun