We've lived in our house for eight wonderful years.  It's a house that has had its share of issues and pests, and quite frankly it's been a bit of a money pit, but I love it, and the community that we live in.  I've come a long way from the person who laughed when our agent suggested that we look in this community, and really wasn't convinced that this was our forever house until after we moved in. Thank goodness Willy knew and convinced me.
One of the things that made this house appealing in the very early days was a small and silly thing, but it landed in the "pro" column that looked pretty bare in the early chaos of moving and renovation.  The flyers. We didn't get flyers, community newspapers, or any random adverts. No stacks of wasted paper getting soaked in the rain, blowing down the street on windy days, or going straight into the recycle bin.  I don't know what the former owners did, who they scared, or how they did it, but we never had to ask or post a sign. They just never showed up.
I thought nothing of this, when we received a notice from Maclean's, letting us know that our weekly issue would no longer be delivered by Canada Post, that they would be using a private delivery service.  I didn't think of it when I had to call Maclean's to report that we hadn't received the last two issues of the magazine.  They assured me that it would arrive, and this morning it did: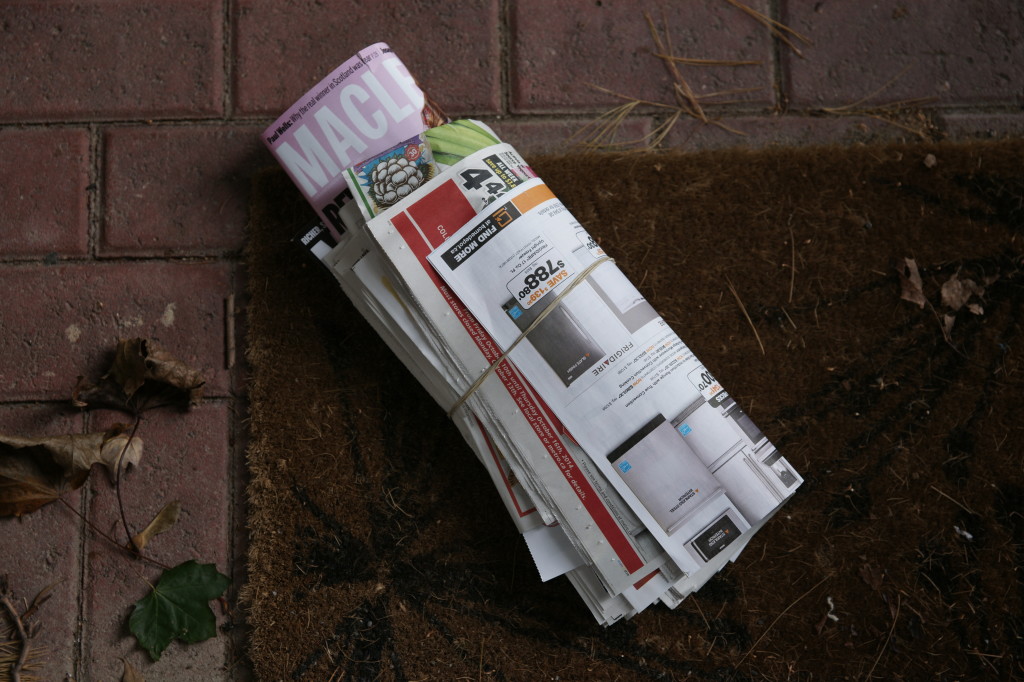 Nestled inside about fifteen flyers and two local newspapers that we don't subscribe to were the magazines.  While I was happy to have the missing issues, I was sad that they came with so much junk.  Although I must admit that I did read the grocery flyers, just this once! Hopeful that all the extra paper  was just to "compensate" for the missing issues, I went about my day.  It was only when I went looking for the mail a short while ago that I realized that we are on the flyer list.  I found this pile in my mail box: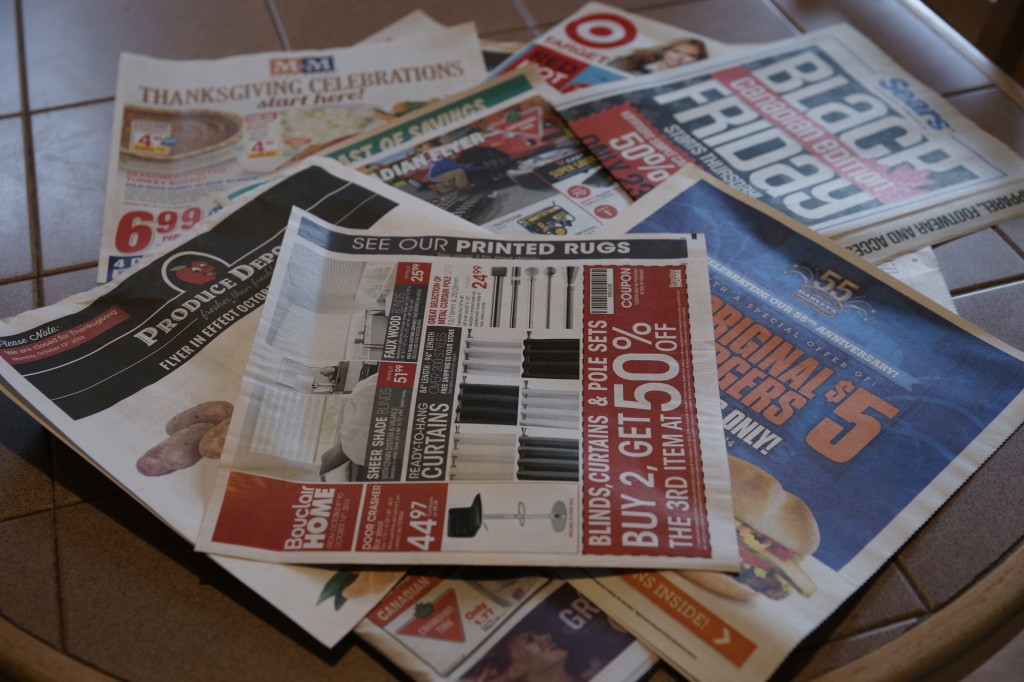 Today a stack of paper over two inches thick has been delivered, just to receive the two issues of the magazine that we really want.  I have little faith that they will stop coming now that they have started, or that I will be able to continue to receive Maclean's without this pile of garbage.  In reality, if I do try to stop the flyers, it's most likely that the flyers will keep coming, and Maclean's will stop altogether or be intermittent at best.
Damn you Maclean's!!