Once I admit that the summer has started to wind down, I immediately look forward to the next season. Some call it autumn, others fall, but for me it is truly just soup season. Late summer vegetables are perfect for making soups. I would have soup every day if my family would allow it! 
Tomatoes are my gateway drug, luring me in during the last hot days of August. Before I know it my counters are overrun with ripe tomatoes; from my garden, my neighbours, the local markets, I just can't say no to a tasty tomato. Once I tire of eating toasted tomato sandwiches and using them in any and every salad that I know, I make gazpacho.  It's a cold soup, but it signals the end of summer, and the beginning of soup season in my house.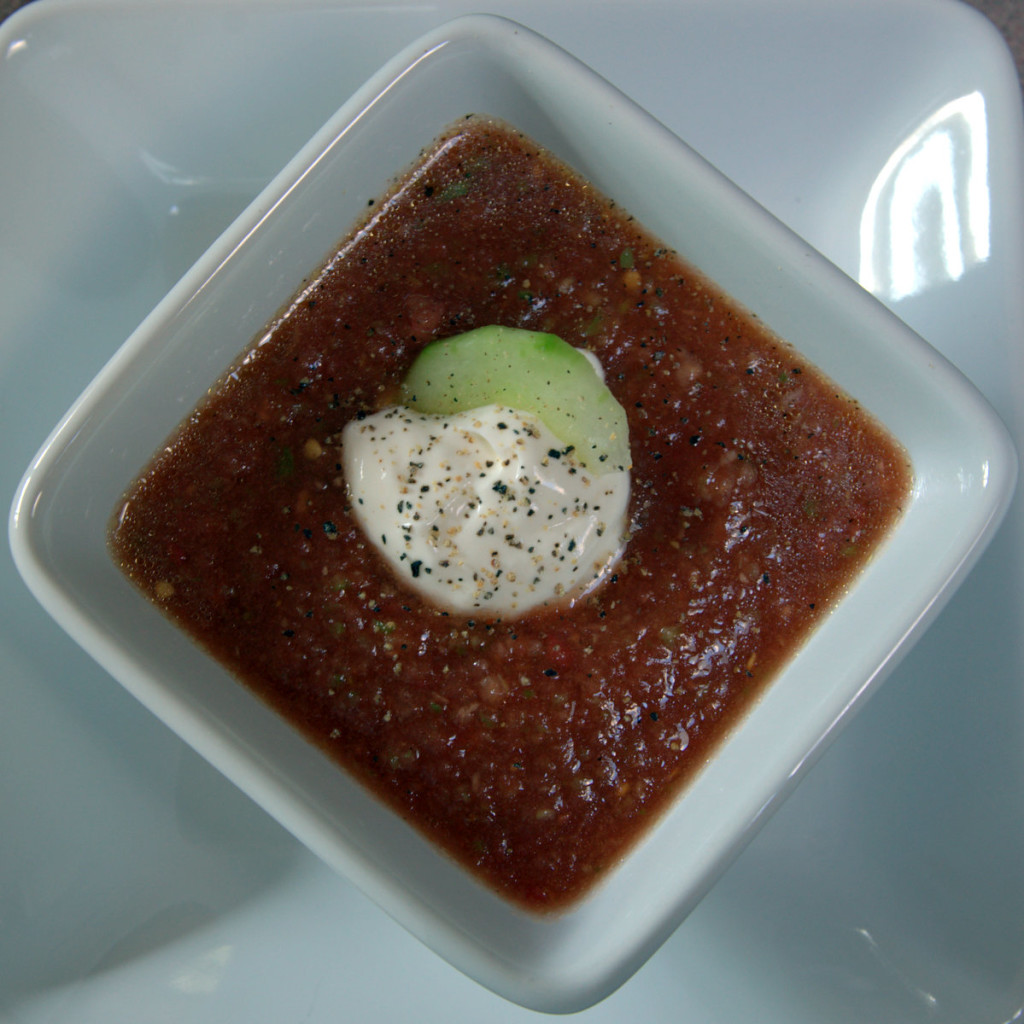 Gazpacho
4 large tomatoes, cored and partially peeled
2 small cucumbers, peeled and seeded
2 large cloves garlic, minced
1 small onion, diced
1 green pepper, diced
1 cup tomato juice (optional)
~¼ cup red wine vinegar
~¼ cup olive oil
Sour cream, parsley, ground pepper and cucumber slices to garnish
Fresh bread (sour dough is my favourite)
Roughly chop tomatoes and blend with cucumbers, garlic, onion, and green pepper. Blend until smooth, but not pureed.
If the tomatoes are not terribly juicy, you may want to add some tomato juice to the soup
Mix vinegar and oil, and slowly add to soup tasting frequently. The sweetness of the tomatoes will determine how much you need to add.
Pour into bowls and add a dollop of sour cream in the centre. Add parsley and/or sliced cucumber for additional garnish and top with freshly ground pepper. Serve with fresh bread.