Willy and I have encouraged the lils interest in science, and they have mostly just played along with us.  We were OK with that because they were playing along, but recently had a breakthrough that can be tied to the combination of vinegar and baking soda.  My lils will watch that fizz again and again and again if we let them.  So keen is Woo, that he has built (from one of his science kits) a model volcano that he can pour red vinegar*into a crater filled with baking soda so that it erupts.  They LOVE this.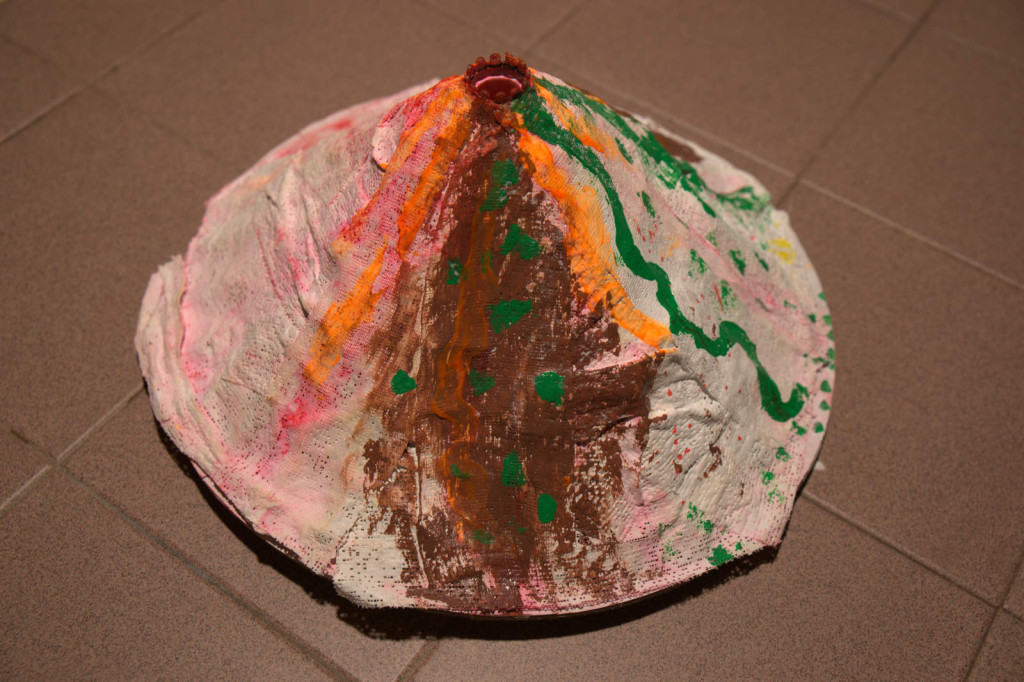 Now, much of what they do involves experiments, real or pretend.  I will often find bowls or cups filled with a murky liquid and half of my spice cupboard that I am absolutely not allowed to dump.  They are observing, you see.  If I fail to see that the liquid was an experiment and dump it anyway, they are quick to recreate it so that they can continue the observations.
When Woo and I were spending his Christmas money at Chapters, I saw a book that I knew would be perfect for my budding scientists. It was called "365 Science Experiments", and is filled with many experiments that need few tools, and just a little bit of time.  When I told him that I wanted to buy it for them he gasped.  I knew I had a winner.  We got it home and started reading though it to pick the first experiment.  We've done a bunch, and all have been simple and fun.
Even though it has been brutally cold, the weather over the last week has made for the best experiments yet.  Sure, we were stuck inside miserable and sick, but once we started to get better, this lils needed simple things that go them some fresh air and got them moving.  So they've thrown boiling water into the air and watched it turn to snow, then compared that to a cup of cold water, which did nothing exciting.  The next day, I made a bubble solution and we blew some bubbles outside.  They loved to chase them around and catch them to make them shatter, which didn't work when the solution was warm, but did work when it was cold.  I'd never done either experiment, and loved that I was learning along with the lils.
*food colouring