For us, Christmas in India was not a tonne unlike Christmas in Canada.  We were awakened by an excited Woo, early in the morning, but not too early. We raced downstairs to open stockings and presents, happy that Santa came.  The opening was a marathon, lasting well over two hours.  We ate crepes for  breakfast, played outside, napped and played some more.  Then the feast.  For new friends and family, a good time was had by all.
While were decidedly western in out approach to the day, there were a few things that marked it as new and different from our Canadian Christmases.  There was no cold or snow.  When we played outside, we did so in shorts.  While no traditional Indian food was consumed, we ordered in non-veg portion of the dinner, a roast beast, with a side of turkey.  It was hot! Sunny and hot.  By far the warmest Christmas I have ever experienced.
Christmas is clearly marked here, in an obvious way.  Other than in commercial areas, it is also very clearly not a big deal.  We did the best to make it a big deal in our house!
Here is a peek at our day: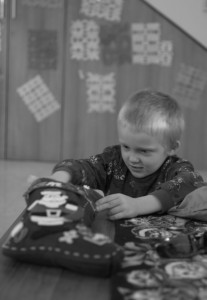 7:00am Stockings!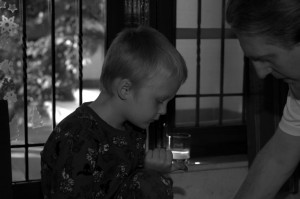 8:00 I swear I don't know how that in got there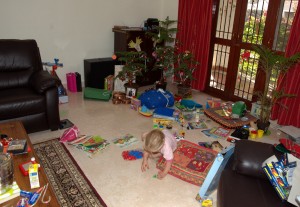 9:00 The aftermath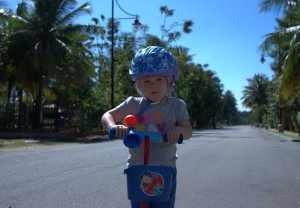 10:00 New Scooter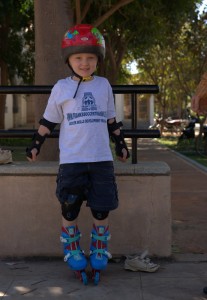 11:00 Practicing on roller blades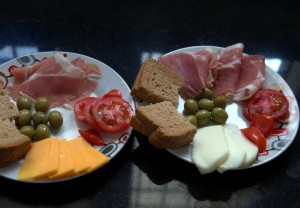 12:00 Not *quite* a thali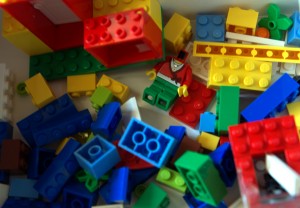 1:00 It was a very lego Christmas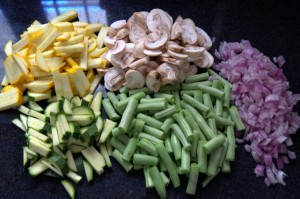 2:00 Prep work for risotto, trying not to dirty extra bowls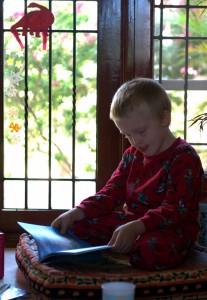 3:00 Enjoying his new books!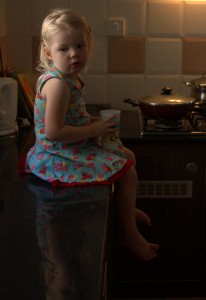 4:00 Mama's helper, post nap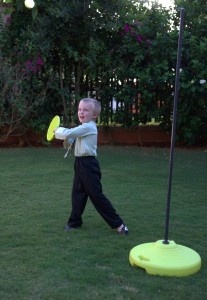 5:00 Tennis, anyone.  Suits optional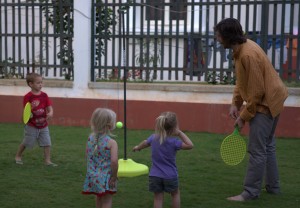 6:00 This one was a hit with everyone!