This was going to be my wordless wednesday post for this week, but our internet was down for much of the last few days, so I wasn't able to upload the pictures.  It's late, so I added a few words!
We were invited over to a colleague of  Willy's for an absolutely delicious lunch on Sunday, and had a pleasant time visiting.  The lils were very entertained by many of the toys and gadgets that they found in the house,  one of which was a beautiful old harmonium.  A harmonium is a piano that produces sound when air is moved through a series of reeds.  This particular harmonium was a small version, like the precursor to the portable keyboard, with a side of accordion mixed in.  The reeds are pumped by hand, as is typical of Indian harmoniums.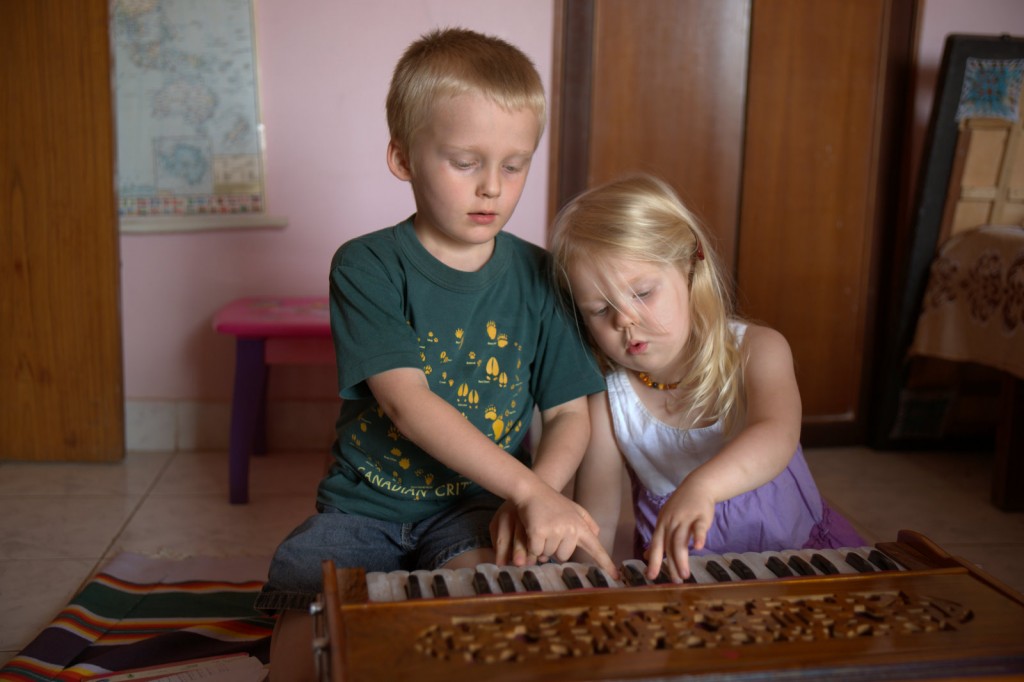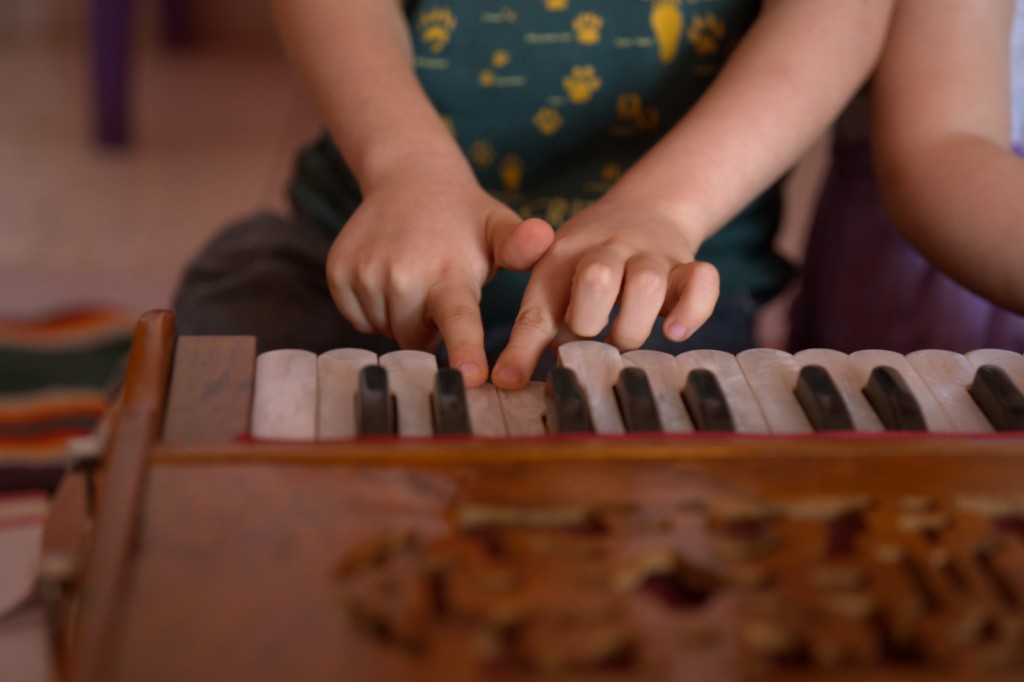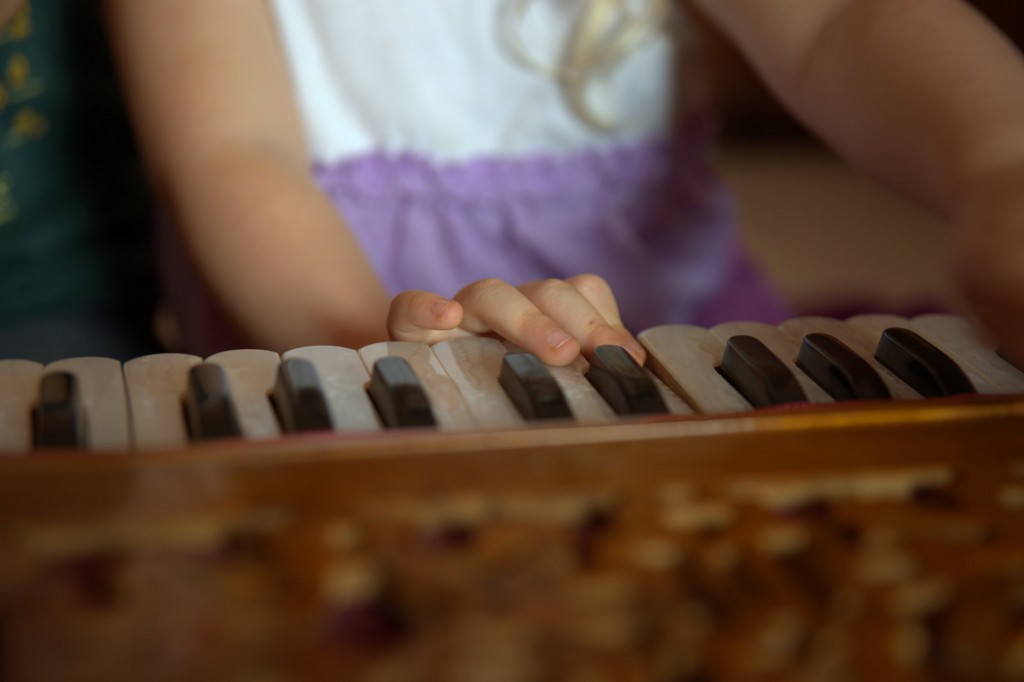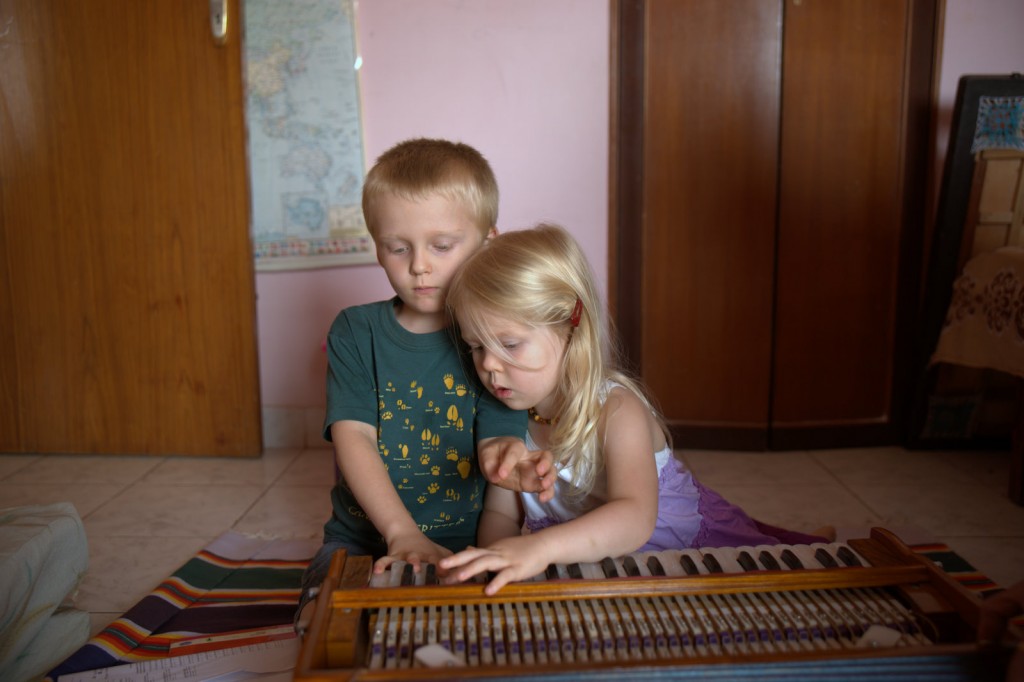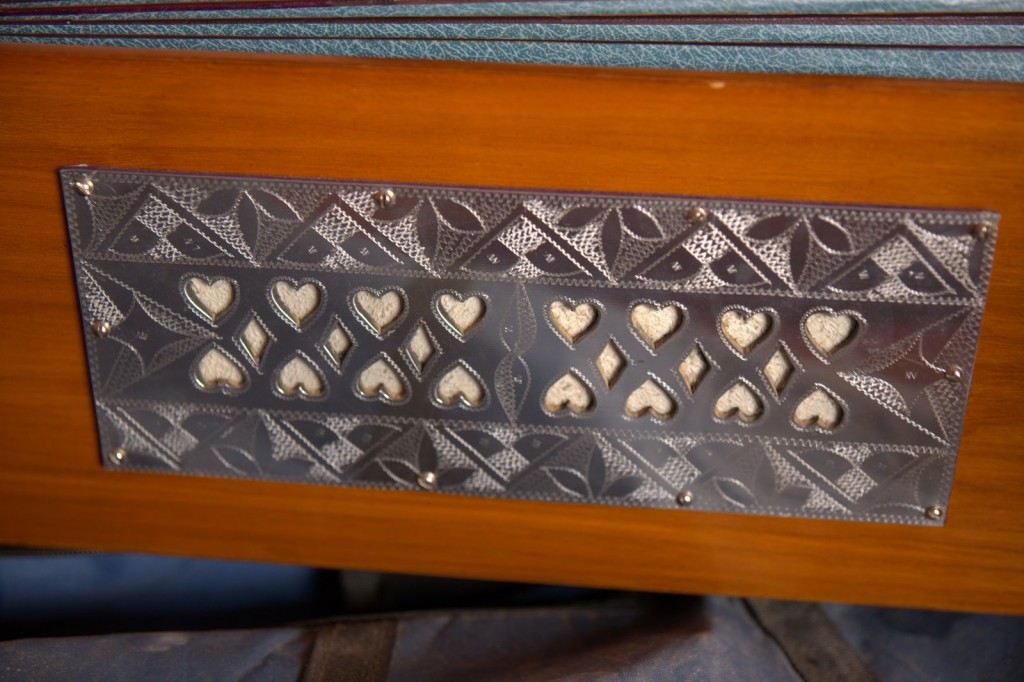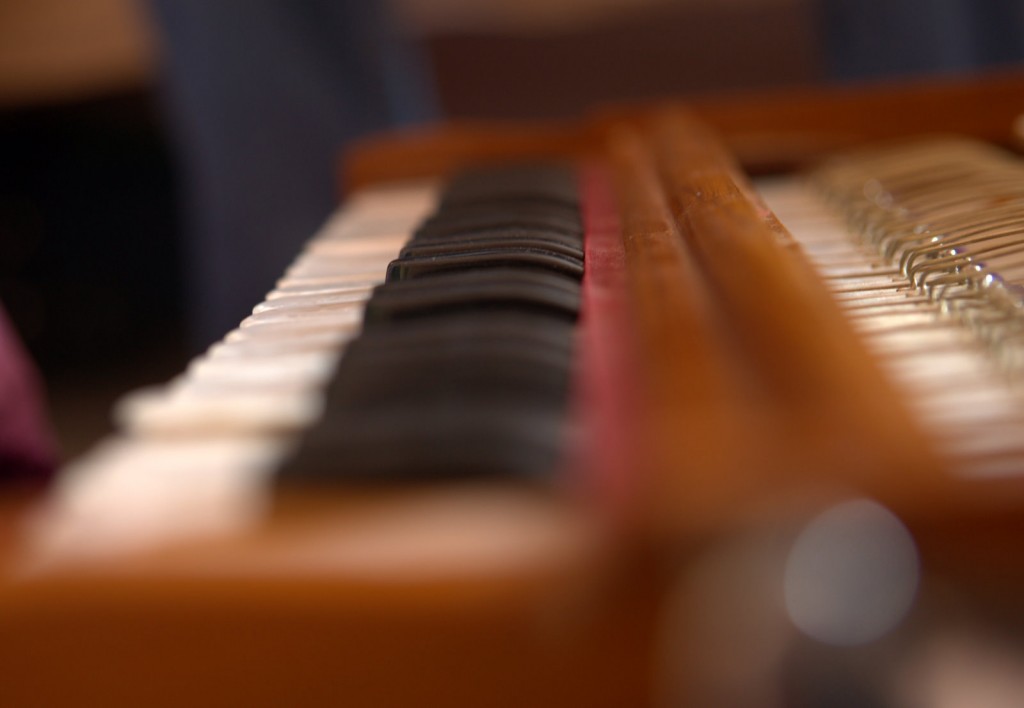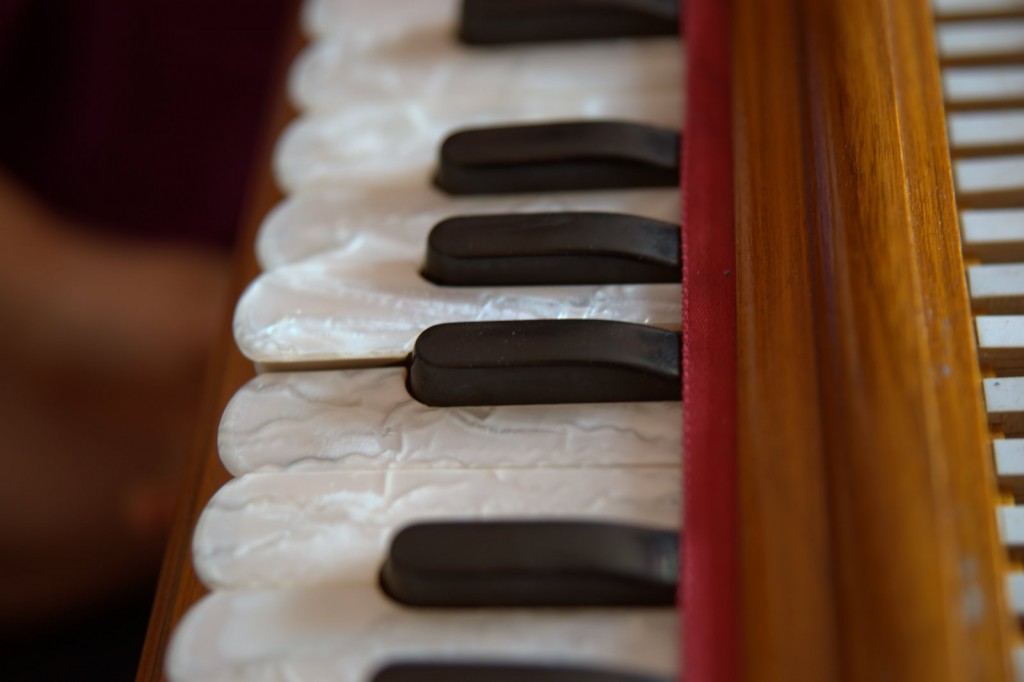 I only wish that I had taken some pictures of the carving detail on the cover!